Reclaim: The Surprising Gift of Toxic Relationships (Paperback)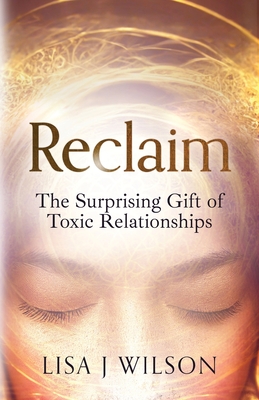 Description
---
What If That Toxic Relationship Was the Best Thing That Ever Happened to You?
You already know the pain of being caught up in an unhealthy relationship. What you may not know is that such relationships come bearing unexpected gifts. What if they could show you all the places within yourself where you're not owning your full potential, claiming your personal power, and standing in all of your light?
Reclaim provides you with
How to evaluate, navigate, and intentionally withdraw your energy from unhealthy people and situations.
Practical, everyday tools for soothing your nervous system and neutralizing your emotional triggers.
Deep inner processes reconnecting with your intuition, establishing rigorous boundaries, and nurturing healthy detachment, sovereignty, and peace.
Author Lisa Wilson shows you that once processed, understood and released, your toxic relationships become a powerful springboard into a whole new level of clarity, autonomy, and self-love.