The Complete Gluten-Free Vegan Cookbook: Vegan And Gluten-Free Recipes For Lifelong Health: Delicious Gluten Free Vegan Cookbook (Paperback)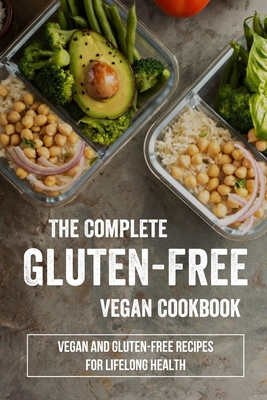 $8.99
Email or call for price.
Description
---
Millions of Americans have health conditions like celiac disease, fibromyalgia, or food allergies that require a gluten- and/or dairy-restricted diet. In addition, going vegetarian/vegan is fast becoming mainstream, and many vegans are also looking to cut gluten from their diet.
In this book, you will discover:
- Know more about the Vegan lifestyle
- change your diet to a natural yet rich vegan food combinations
- know more about delicious meal plans
Get your copy today