Living All In: How to Show Up for the Life You Want (Paperback)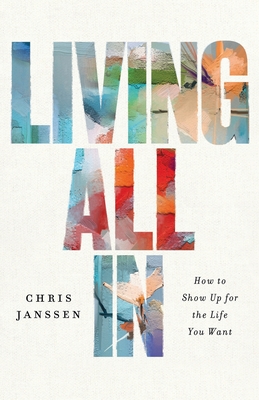 Description
---
Ever feel stuck by self-limiting beliefs or circumstances outside your control?
Living All In gives you the tools to tap into your resourcefulness, embrace an empowering mindset, and move to action. Board-certified coach Chris Janssen, MA, BCC, shares what she's learned, personally and from her clients, then places the keys to a life you love in your hands.
In this award-winning, bestselling transformative guide, you'll discover:
Strategies to identify and overcome unhelpful narratives you may tell yourself.
Techniques and tools to cultivate a positive mindset.
Inspiring success stories that showcase the healing power of embracing change.

In Living All In, you'll learn to think thoughts that serve you and dump those that don't, because you are magnificent-and you deserve the right to decide how you feel, and show up for the life you want
Chris Janssen is a board-certified life coach with a master's in counseling psychology who has helped hundreds of clients, successfully and sustainably, move forward with a mindset that serves them. In 2021 and 2023,
Brainz Magazine
named Chris one of the Global Top 500 Influential Leaders for her accomplishments in mental health and dedication to helping others. For more, visit
www.chrisjanssencoaching.com