Michael Stipe: Volume 1 (Hardcover)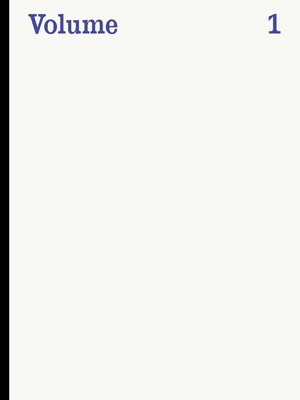 $45.00

NOT on our shelves - Usually Ships in 1-5 Days
Description
---
"Volume 1 focuses on my timeline, on the work I've done all along, parallel to the band and back to my early 20s." --Michael Stipe
Volume 1 is the first in a series of publications presenting different aspects of Michael Stipe's multifaceted artistic practice.
Volume 1 includes a focused presentation of 35 images, bringing together 37 years of Stipe's practice of creating and collecting photographic materials, in addition to posing as a subject in the photographs of others. The book centers around his unconventional and deeply personal understanding of queerness, conflating figures in his own life with those in American history and popular culture. Throughout the book, the formal qualities of images often relate in a poetic or lyrical way, allowing for unlikely juxtapositions and connections to emerge between subjects. These relationships transcend logical associations between time, place and social structures.
Volume 1 is produced in collaboration with artist Jonathan Berger and designer Julian Bittiner.
As an undergraduate studio art major at the University of Georgia, Michael Stipe (born 1960) studied photography and painting before leaving school upon the formation of R.E.M., the band for which he served as frontman and singer/songwriter until its dissolution in 2011. The sensibility that he began to develop during his time as an art student transferred to the spectrum of his work for R.E.M., from art directing all graphic, video and stage design, to writing, composing and performance, and his iconoclastic personal style. Stipe's visibility as a media figure in the popular culture of the 1980s and '90s left an indelible mark on the aesthetic trends of the time, many of which have trickled down to contemporary culture.