King Arthur (Read in English) (Paperback)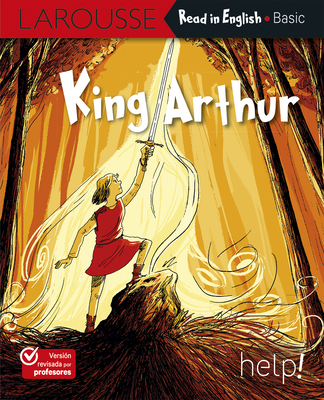 $3.95

If not in stock, we can Special Order from the publisher
Description
---
El rey de Inglaterra ha muerto y los aspirantes al trono siguen compitiendo. Para designar a un nuevo rey, se organiza un gran torneo en Londres. Kay, hermano de Arthur, compite en su intento por ganar la corona. Todos están listos, pero Kay se da cuenta de que dejó su espada en la posada, así que le pide a Arthur que vaya a buscarla. De camino a la posada, Arthur descubre algo que cambiará su vida a partir de ese momento...

The king of England has died, and his highly coveted throne remains vacant. In order to appoint a worthy monarch, eager knights are summoned to a tournament in London. Kay, Arthur's brother, has to compete for the crown. However, Kay realizes that his sword was forgotten at the inn, so he sends Arthur to retrieve it. On his way to the inn, the young Arthur stumbles onto something that will affect the lives of every Englishman, especially his own.
About the Author
---
Benjamin Strickler studied at École supérieure des arts Saint-Luc in Brussels. He has worked as an illustrator and children's book editor since 2007. He lives and works in Strasbourg, France, where he loves to lose himself in illustrations, words, and various times and places throughout history. He's always eager to share his art with you!