Canoodling Out West: Book Two (Paperback)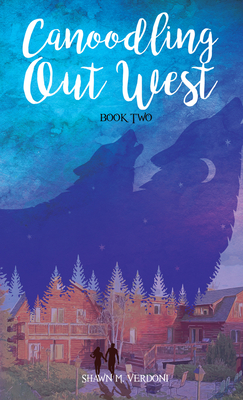 $15.00

On Our Shelves Now. Click on the title to see details.
Description
---
After losing her job as a grant writer for a local wildlife rehabilitation sanctuary, Cat has to come to terms with the fact that moving back to Wisconsin hasn't been exactly what she was hoping for in terms of her career.  But if she hadn't moved home, fate wouldn't have intervened in her love life and brought her face-to-face with Damon, the man who helped her find her own sensuality during their epic love-making sessions in the northern woods. Though losing her job rocked her confidence, she feels safe in the knowledge that Damon promised to love her and build a life with her, even though she can't have children. But can he keep that promise?

As the sequel to Canoodling Up North, Canoodling Out West follows Damon as he battles demons from his past and struggles with his own mental health while he wrestles with the paradox of who can he live with and who must he sacrifice to live without?  It also follows Cat who finds that she has a serious health crisis which will definitely impact her relationship with Damon.  And when she has just about given up on finding her dream job, the opportunity of a life-time is offered to her, in Montana, 1,300 miles away from Damon and from her family. Will Cat leave Wisconsin and a chance at a life with Damon?

Set in rural Wisconsin, Canoodling Out West continues the love story of equine acupuncture veterinarian, Damon McGuire, and the love of his life, Catrina "Cat" Carneri, as they are hit with complex challenges that will force them to come to terms with their true, authentic selves and face their worst fears.
About the Author
---
Shawn Verdoni has been writing stories since elementary school, winning her first major prize for a short story written in the 8th grade. Shawn was on both her high school and college yearbook staff before her professional fundraising and grant writing career took off in 2001. In her eighteen-year career as a grant writer and major gift officer, she has raised millions of dollars due to her ability to write a persuasive case for support that resonates with donors who want to change lives and save lives in Milwaukee and Waukesha Counties.