The Termination Clause (Paperback)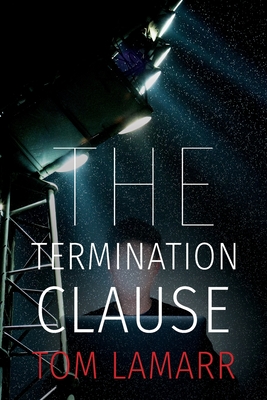 $19.95

On Our Shelves Now. Click on the title to see details.
Description
---
The Termination Clause is a comedy about the nature of art, success, and ambition. A young writer of promise is given an advance of sorts to finish his first novel free from outside pressures. An eccentric app millionaire who knew him in high school wants to "invest in the arts," though Randolph J. Simper's motives become increasingly mysterious as a series of bizarre developments, culminating in the appearance of an assassin, sabotage protagonist Clay Turner. Trying to save his own life, marriage, and reputation while sorting out the mystery, Clay also wishes he'd spent more time reviewing the lengthy original contract, which apparently contained a clause allowing Randolph and three other patrons to purchase life insurance on their investment.
After growing up on a bluff overlooking the Mississippi River in Dubuque, Iowa, Tom LaMarr lived and worked in Council Bluffs and Des Moines, then Jacksonville, Florida (where he met his wife), and the District of Columbia. He studied at the University of Iowa Fiction Writers Workshop and has called Colorado home for more than two decades. He is the author of Geezer Dad as well as two acclaimed novels, October Revolution, and Hallelujah City" and the young adult novel Zero Gravity.