The Art of Being Nice: Own Your Voice for Greater Fulfillment (Paperback)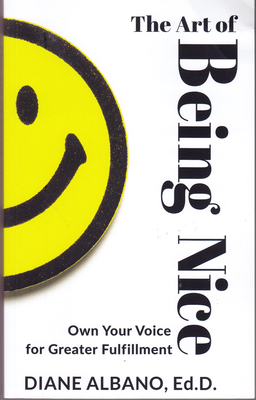 $19.95

If not in stock, we can Special Order from the publisher
Description
---
Diane Albano has spent her life being nice, and experiencing the consequences. Now she shares how she learned to speak up for herself while still being kind to others.
In this book, you will learn how to:
' '€' Identify with heartfelt stories from Diane's life experiences as well as those of other women and men who have sometimes compromised their truth to be nice.
' '€' Use evocative questions to gain insight with personal experiences for you to identify where in your life these experiences may have impacted you.
' '€' Take action and apply coaching strategies for yourself to notice and maximize the power of owning your voice for greater fulfillment.
This book is written for women and men who can identify with life patterns of compromising their truth, their God-given talent and abilities, and minimizing the power of owning their voices for greater freedom and fulfillment.