Search for Books
ABA Mobile Menu
The Four Trials of Henry Ford (Paperback)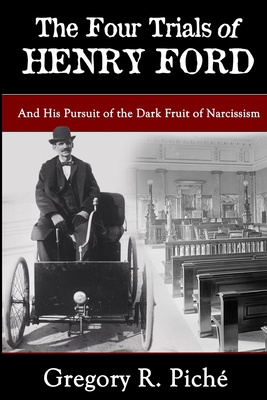 Description
---
"Gregory R. Pich 's wide-ranging examination of these four major trials, their outcomes, and their lasting impact creates a spirited survey that will appeal to a diverse audience of historians, transportation buffs, legal beagles, and general-interest readers. It's thoroughly engrossing reading offering many insights and thought-provoking moments."-D. Donovan, Senior Reviewer, Midwest Book Review
Henry Ford: oracular genius, people's hero, or narcissistic, autocratic bully?
In Gregory R. Piche's new book, The Four Trials of Henry Ford, four landmark court cases reveal the dark side of Ford's legal clashes and the quirks of his character and personality that ushered his image in the public's imagination from mechanical savant and populist sage to isolated, imperious bigot.
In recounting the Ford litigation, Pich examines Ford's parallel manipulation of public media to advance his own political and narcissistic agenda to become a public sage and an American President. It follows the initial rise of his reputation as a Progressive capitalist to its ultimate erosion as a mean-spirited bigot and contributor to the propaganda that fueled the Holocaust.