Medical Notebook: Track Your Weight, Medications, Blood Pressure, and Blood Sugar (Paperback)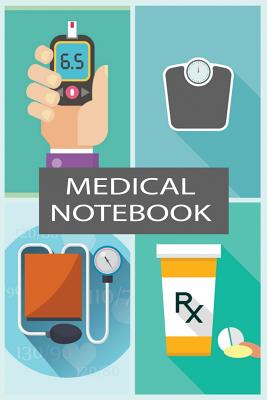 Description
---
Keep Track of Your Blood Pressure, Blood Sugar, Weight, and Medications for a Full Year
This Medical Notebook makes a great tool for diabetics, heart surgery survivors and anyone that wants to track their health numbers
It has sections for your personal information, emergency contacts, medical contacts, health history, medication and vitamin lists.
The 52 weekly sections (Monday - Sunday) let you track your weight, if you took your medications, your blood pressure and blood sugar.
Each weekly section has plenty of note-taking space. Use this to record how you're feeling, your health goals, symptoms, pain levels, or whatever is important for you to remember.
Bring this handy notebook to your next doctor's appointment