All Night Long (Hardcover)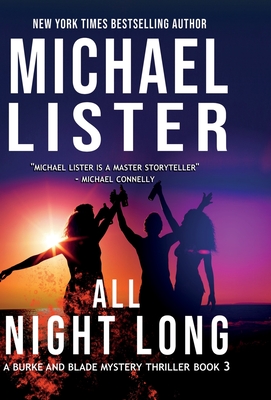 $29.95

NOT on our shelves - Usually Ships in 1-5 Days
Description
---
Panama City PIs Burke and Blade are back
When Brooklyn Hill goes missing while on a pub crawl during her bachelorette weekend on Panama City Beach, Burke and Blade are called in to do what no one else has been able to-find her. Or at least figure out what happened to her.
The seeming impossible vanishing has everyone baffled-Brook walked into Jungle Jim's and never walked out again. Every entrance and exit is covered by surveillance cameras and the hundreds of people in the club saw her enter but never exit. And extensive searches, including both scent and cadaver dogs, prove she's not still inside.
Where is Brook? Who's behind her strange disappearance? What secrets did she, her bridesmaids, and her fianc have to hide? Or could her current circumstance be tied to her mysterious past and the dangerous figure lurking in the shadows there?
Nothing is what it seems and figuring out what happened to the happy, beautiful young bride-to-be is going to take everything the two relentless PIs have-and then some But can they stay out of prison long enough to solve the case?
Find out in this exciting and baffling mystery thriller from acclaimed crime novelist Michael Lister.