No Greater Love: Learning from Jesus' Agape Love (Paperback)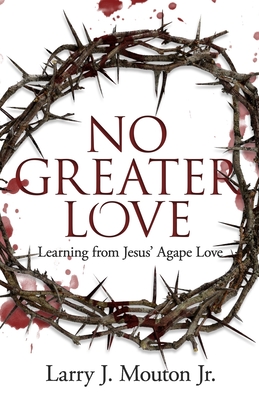 $14.99

NOT on our shelves - Usually Ships in 1-5 Days
Description
---
Do you know some things about Jesus, or do you truly know Jesus?

Hearsay isn't enough when it comes to the Savior of the world If you don't know the deep truths of the Bible-about who Jesus is, why He came, and what He accomplished during His time on earth-then the time to learn is now.

Larry J. Mouton, Jr., is the Pastor of New Hope Missionary Baptist Church in Tampa, Florida. With nearly two decades of experience preaching and teaching God's Word, he is passionate about helping God's children grow into healthy, mature disciples.

This personable and practical book will offer you:
Insights into the key events and episodes of the Gospels
Practical lessons you can apply from Jesus' life
Greater motivation to share your faith
Renewed appreciation for your Lord and Savior-and for His distinct brand of love for every person

Ideal for personal devotions or small group study, this book also includes reflective questions and action steps to help you intentionally demonstrate Jesus' agapelove in your daily life.

Whether for the first time or the first time in a while, are you ready to encounter the Way, the Truth, and the Life that Jesus offers you? Then begin reading No Greater Love today-and find refreshment in the loving life, and life-changing love, of your Lord