Rubberhead: Volume 2 (Hardcover)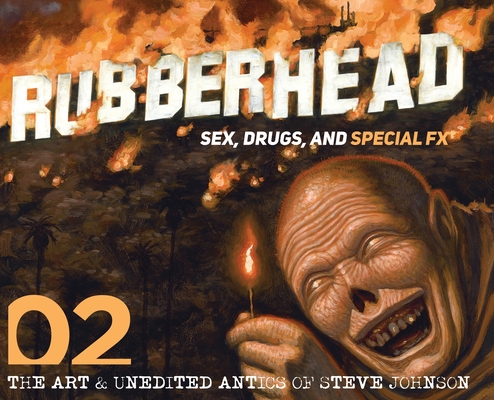 $86.44

NOT on our shelves - Usually Ships in 1-5 Days
Description
---
The insane journey of illustrious Special FX artist Steve Johnson continues in Volume II; that's right, more drugs, more sex and more stories from some of Hollywood's greatest movies. This time, Steve's beautiful and unique writing style takes us on a haunting journey about never being able to get over a friend who took his own life while working on Fright Night. From his own plastic surgery obsession to working on the ill-fated Nicholas Cage Superman movie to being fired from the set of Predator to being sucked into a graphic novel, Steve's story is legendary.
Join Steve as he continues traveling through his life as he observes his insane achievements as well as his failures of epic proportion. Johnson's uniquely creative writing turns his life story into a wild ride that you just can't stop. Thankfully, there is more volumes to come
Behind the Scenes Photos, Never Seen Before from:
Big Trouble in Little China, Fright Night, Poltergeist II, The Cat in the Hat, The Village, Species, Species II, Monkeybone andBicentennial Man.
In addition, there is the crazy concept art and FX tests from movies that Steve...almost worked on, which includes, The Lost Boys, Super Man Lives, Predator, The Island of Dr. Moreau, The Love Guru, The Jetsons, Iron Man, Lost in Oz, Planet of the Apes, Constantine, Alien vs. Predator and War of the Worlds.