Bent: How Yoga Saved My Ass (Paperback)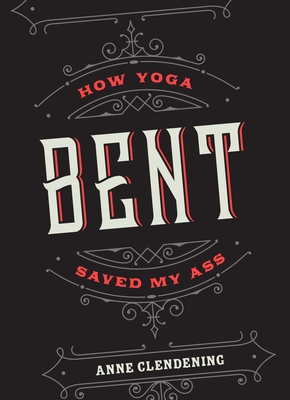 List Price: $16.95
Our Price: $6.98
(Save: $9.97 59%)
On Our Shelves Now. Click on the title to see details.
Description
---
"It was nothing at first. Just a little twitch. My left ring finger was twitching, slowly, almost languidly, the way fishing line does when you've hooked something without any strength. Like a baby perch. I hadn't even gotten out of bed yet.
 
My first thought: Stress?
 
(Nope, think again)"
 
And here begins a journey that Anne Clendening never saw coming, tried to deny, avoid, postpone and otherwise reject. After all, how does a dark L.A. hippy chick who swore off booze at 22 fit an early onset Parkinson's diagnosis into a life of bartending in Hollywood rock clubs and yoga?
 
"The stories in this book are my experience. They're about life and yoga and illness and love and disaster and happiness. And since you're holding it, I'm hoping you relate in some way because A) That's the whole point, and B) We all need someone to relate to. And maybe a hand up. (But with words.) Because sometimes you just need to hear it's all going to work out, even though life may have whammed you and half the time everything might seem like a big fat mess and not at all what it's supposed to look like, which makes no sense in the first place since none of us really know what's going to happen and you can't change fate. If I could, I wouldn't have Parkinson's and Prince would still be alive. These stories are for you."
About the Author
---
Anne Clendening is a yoga teacher, creative nonfiction writer, and columnist for Elephant Journal. She was born in Santa Monica, California to a family of writers and studied English Literature at the University of Southern California. After more than two decades working in the fashion business designing, styling music videos, producing fashion shows and bartending in Hollywood nightclubs, Anne turned her attention back to writing. She currently lives in L.A. with her Australian husband and their boxer dog Sabina, where she's probably listening to Abbey Road right now and wearing flowers in her hair.