Blue: The Derek Jarman Poems (Paperback)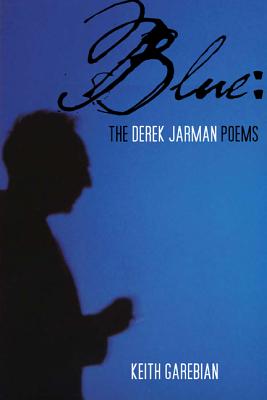 $15.67

If not in stock, we can Special Order from the publisher
Description
---
In Blue: The Derek Jarman Poems, Keith Garebian, himself an insatiable cineaste, has masterfully spliced together an engaging book-length portrait of a filmmaker, visual artist, poet, sexual rebel, and gardener who double-dared the conventions of art, desire, and filmmaking. Derek Jarman's final film, Blue, is a work without visuals except International Klein Blue, and it provides Garebian with an inspired backdrop against which he explores, in the book's poignant closing section, the filmmaker's descent into illness-induced blindness, charting his physical and emotional decline while also building towards a kind of defiant holy death equal to the passions of Jarman's most sacred martyrs: Caravaggio, St. Sebastian, and Jesus Christ.
In this life-affirming, cinematic, at turns randy and elegiac verse-biography, Keith Garebian celebrates one of the world's truly unforgettable and rebellious spirits.
About the Author
---
Keith Garebian studied English at Concordia University, Montreal (M.A.) and Queen's University, Kingston (Ph.D.) before launching his freelance writing career as literary and theatre critic, biographer, and poet. The author of fifteen other books, including groundbreaking studies of Hugh Hood, William Hutt, Christopher Newton, and classic Broadway musicals, he has been published in over eighty international newspapers, journals, magazines, and anthologies. His previous books of poetry include Reservoir of Ancestors and Frida: Paint Me As A Volcano, which was shortlisted for the 2005 Relit Award for Poetry. He lives in Mississauga, Ontario.