Mudras of Yoga: 72 Hand Gestures for Healing and Spiritual Growth (Hardcover)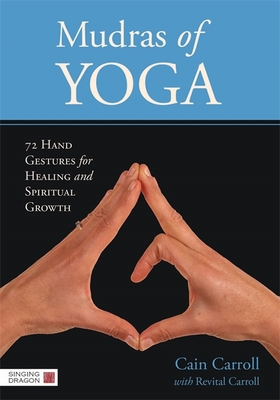 List Price: $25.00
Our Price: $8.00
(Save: $17.00 68%)
Description
---
Hand mudras have been used for centuries in yogic traditions to promote health and wellbeing, and they are considered valuable tools on the path of spiritual awakening.
This card set provides 72 of the most important hand mudras used in yoga. The gestures presented support mental and spiritual development, and have a wide range of health benefits. Each card presents a full-colour image of the mudra with the Sanskrit name, transliteration and English translation. The back of each card includes concise information on technique and applications as well as the physical, energetic and spiritual benefits of the mudra. The accompanying booklet contains background information on the mudras, how to practice them at home, and details on how each of the 72 mudras can be used to address a variety of common health complaints. This card set will enrich the practice of students and teachers of yoga, and will be of interest to anyone looking to gain a comprehensive understanding of hand mudras.
About the Author
---
Cain Carroll is a pioneering teacher, speaker and author in the field of self-healing and embodied spirituality. He is co-author of Partner Yoga: Making Contact for Physical, Emotional & Spiritual Growth and Mudras of India, and creator of three self-healing DVDs: Pain-Free Joints, Heal Neck & Shoulder Pain, and Digestive Power. www.caincarroll.com. Revital Carroll has been dedicated to the study of Indian spiritual arts since childhood. Intensive practice of yoga and meditation in the Himalayas led her to discover her passion for Indian dance. She is the creator of three instructional DVDs: Temple Goddess Workout, Odissi Dance Foundations, and Odissi Dance Spins & Choreography, and co-author of the book Mudras of India. Revital offers workshops and performances worldwide. www.shaktibhakti.com.