The Untrue History of Art (Paperback)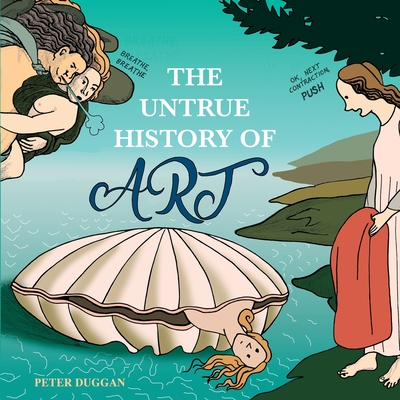 $11.99

NOT on our shelves - Usually Ships in 1-5 Days
Description
---
Genuinely laugh-out-loud funny, these 125 cartoons from the popular Guardian comic series Peter Duggan's Artoons tackle the whole of Western art history, from cave art to Jeff Koons. What Kate Beaton has done for literature, The Untrue History of Art does for art, managing the tricky feat of being both lightheartedly silly and refreshingly intelligent. Find out what Pointillists do on their days off, why Surrealists hate mornings, and why contrapposto is so cool. You'll get to see Pre-Raphaelite wrestling, Manet's picnic fails, Harry Hockney vs Voldemort, Andy Warhol's childhood on the planet Vulcan, Joan Miro's yoyo, and Yayoi Kusama's obsession with Damien Hirst's head. Two extremely helpful indexes mean you'll never miss a reference, which means it is not just funny but a great entry point into a wider appreciation of art. Gently mocking but never cruel, the humour stems from a true love of art, and a real affection and appreciation for those who make it.
This volume is a bigger and better version of the hardcover book Peter Duggan's Artoons, published in 2015 by Penguin/Random House. It has a load more cartoons and whole new chunks of funny and informative yickety yak from the author.
Amazon reviews for Peter Duggan's Artoons
"Peter Duggan's Artoons is sensational...I can't remember when I last laughed so much...I'm blown away by Artoons. It's genuinely hilarious."
Vicu a - TOP 50 REVIEWER VINE VOICE
"When one has the whole book the sheer inventiveness and wit is more obvious than when you're reading a weekly column. Peter Duggan carries his learning lightly, the jokes are genuinely funny and insightful."
PURPLEHEARTTOP - 1000 REVIEWER VINE VOICE
"...There are too many funny ones..."
niki - HALL OF FAME TOP 500 REVIEWER
"...to mention..."
niki - HALL OF FAME TOP 500 REVIEWER