Ketogenic Diet: Complete 30-day ketogenic guide for healthy and proper nutrition. Easy to follow recipes to restore your metabolism in (Paperback)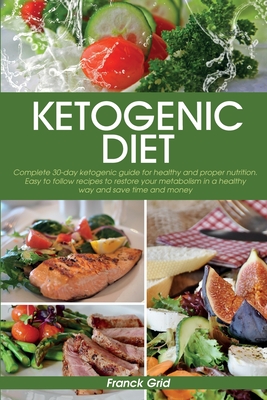 $24.00

If not in stock, we can Special Order from the publisher
Description
---
MASTER YOUR BODY
Are you looking for simple and safe way to shed unwanted pounds?
Are you tired of hearing about fasting?
The Keto diet is a nice solution to overcome these problems
What happens when you follow this diet?
- You will eat food that nourishes.
- The fat will melt off.
- You will get the burst of energy or a feeling of lightness throughout your body.
- You will feel younger.
- Your sugar, cholesterol, and blood pressure levels will be normal.
- Your skin and joint problems will disappear.
- You will love the way your body feels.
In describes the principles of Keto diet, ketosis, and fat burning.
You will get a two-week food plan for the rapid start of ketosis. Without a personal nutritionist, you will learn how to make a correct menu, how to eat less and to control the appetite. The main thing is that having understood the principles of this diet you will be able to create healthy dishes without any calculations. Once you experience the benefits of the Keto diet, you will become a devotee for the rest of your life
Get this book today