Unveiled Mysteries: Secrets of The Comte de Saint Germain; Visions Experienced by an Adherent of Theosophy and the Spiritual Occult (Paperback)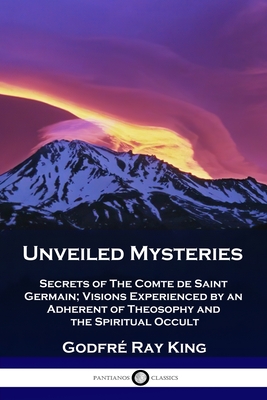 $10.21

NOT on our shelves - Usually Ships in 1-5 Days
Description
---
Godfr Ray King describes ascending Mount Shasta in 1930s California, seeing and speaking with a spectral Comte de Saint Germain, a European nobleman of the 1600s who claimed to have supernatural abilities.
In life, Saint Germain was famous for his wild claims such as being centuries old, or possessing the ability to melt diamonds. Such claims were promulgated by his frequenting aristocratic circles. Asserting that he knew vast amounts of scientific and philosophic theory, it was through such eccentricity that Saint Germain made a name as - in the words of Giacomo Casanova - a "celebrated and learned impostor."
The author of this spiritual missive claims not only to have seen Germain, but that the Comte's power induced personal visions and otherworldly experiences. These unveiled mysteries form the entirety of the text: variously we receive descriptions of ancient civilizations of the Sahara desert, the lost city of Atlantis, and even aliens from Venus. With enthusiasm and wonder, Godfr King tells of these mystical happenings, which he says are of such strength that every copy contains its own 'Mighty Presence' and 'Sustaining Power'.
Godfr King was a pseudonym for Guy Ballard, founder of the now-defunct spiritual group "I AM" Activity. By the late 1930s the following had subscribed a large membership, mainly in the western USA.