In Praise of the Bicycle (Hardcover)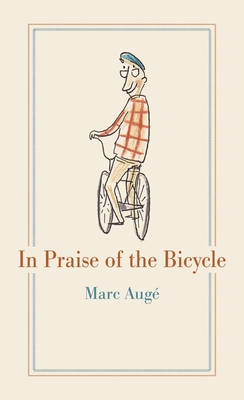 $14.00
On Our Shelves Now. Click on the title to see details.
Description
---
Witness the French anthropologist as we have never seen him before. Marc Augé coined the term "non-place" to describe the ubiquitous airports, hotels, and motorways filled with anonymous individuals. In this new book, he casts his anthropologist's eye on a subject close to his heart: cycling.  With In Praise of the Bicycle, Augé takes us on a two-wheeled ride around our cities and on a personal journey into ourselves. We all remember the thrill of riding a bike for the first time and the joys of cycling. Here he reminds us that these memories are not just personal, but rooted in a time and a place, in a history that is shared with millions of others.

Part memoir, part manifesto, Augé's book celebrates cycling as a way of reconnecting with the places in which we live, and, ultimately, as a necessary alternative to our disconnected world.
About the Author
---
Teresa Lavender Fagan is a freelance translator living in Chicago; she has translated numerous books for the University of Chicago Press and other publishers.
Praise For…
---
"In this playful (and playfully illustrated) little book, deftly translated by Fagan, a French anthropologist expounds on his love of cycling. On a bicycle, he asserts, 'you become someone else, and yet you are yourself as never before.' . . . The bicycle . . . is a tool for the realization of humanism. . . . His argument is fast and incautious; he's freewheeling and having great fun."
— Joe Mungo Reed

"A rewarding read. . . . There are, after all, ways to reclaim our connection to the places where we live starting now. As Auge writes in conclusion, 'A return to utopia, a return to what is real—they are the same. Get on your bike to improve everyone's life!'"
— Bay Bicyclist