Beautiful Goats: Portraits of champion breeds (Beautiful Animals) (Paperback)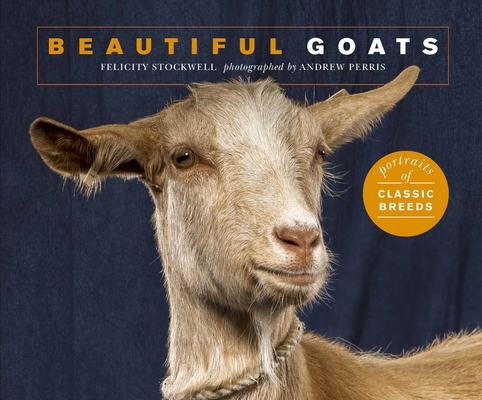 $12.99
On Our Shelves Now. Click on the title to see details.
Description
---
If you've never thought of goats as supermodels, the glamorous caprines on these pages will soon change your mind.

Each professionally-photographed portrait in this book features alongside a full description of the breed, its origins, current uses, and geographical spread. A succinct introduction looks at the history of the goat as a provider of skinsmeat, and dairy—and at its increasing modern role as pet and companion, too—while a section of reportage at the back of the book shows the behind-the-scenes story of the goats who modelled for this book.

From the svelte lines and sophisticated, marbled coat of the Anglo Nubian and the neat stripes of the rare Bagot to the sweet 'n' furry little pygmy goats, Beautiful Goats is the perfect gift for goat-lovers that will have you yearning to start your own real-life collection.
About the Author
---
Felicity Stockwell has kept goats for over 40 years, and for the last 20 years has written books on the subject of goat keeping and contributed to livestock publications. Against all odds, Felicity developed a herd of commercial goats during the UK's foot-and-mouth epidemic of 2001 and became a specialist goats' cheese maker, selling 17 regional varieties from her farm in Norfolk.