Jonathan and the Giant Eagle (Hardcover)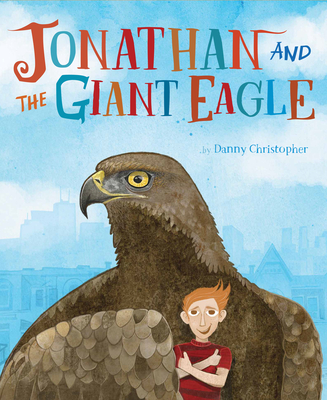 $15.95
NOT on our shelves - Usually Ships in 1-5 Days
Description
---
Jonathan's parents have decided to let Jonathan choose a pet. They are not prepared for his choice--a giant eagle. (Is that even legal?)

Jonathan recounts his new experiences with this unique and astonishing pet. A mythical giant eagle doesn't fit easily into everyday life, but there are some advantages to having such a creature by your side. Ultimately, Jonathan comes to the difficult decision that his new friend must be set free.

With rhyming text and a humorous and lighthearted tone, this book is meant to be read aloud.
About the Author
---
Danny Christopher is an illustrator, and author. His earliest memories are of catching garter snakes in Belleville, Ontario, while still in diapers. He is the illustrator of The Legend of the Fog, A Children's Guide to Arctic Birds, A Children's Guide to Arctic Butterflies, and Animals Illustrated: Polar Bear, and author of the Putuguq and Kublu series of books. His work on The Legend of the Fog was nominated for the Amelia Frances Howard-Gibbon Illustration Award, and Putuguq and Kublu was selected as a USBBY Outstanding International Book. He worked as a contributing illustrator for the New York Times 2011-2013. He lives in Toronto with his wife, four children, a little bulldog, and a puppy.