Bipolar Disorder: How to Live an Empowered Life With Bipolar (Learn the Symptoms and Strategies on How You Can Cope) (Paperback)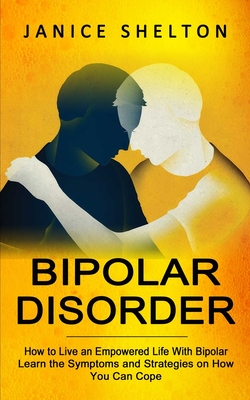 $19.95

NOT on our shelves - Usually Ships in 1-5 Days
Description
---
Learn specific steps to cope with mood episodes, reduce recurrences, avoid misdiagnosis, get the most out of treatment, resolve family conflicts, and make lifestyle changes to stay well. Most people have heard of bipolar disorder, a mental health condition that is marked by manic episodes and periods of intense depression.
This book includes fresh perspectives on:
- What it means to have bipolar disorder and to aim to achieve remission
- How to find, then select a psychiatrist and therapist
- Rational persuasions about why taking medication is the fastest route to recovery
- Tips regarding topics like exercise, nutrition, socializing, and work/school
- Busting the myth that bipolar patients are more creative when not on their medication.
This book contains some of the basic information regarding bipolar disorder: its history, the myths surrounding it, its different types, the different symptoms, treatments, diagnosis, and prognosis. We also look at some of the alternative or complementary treatments available, as well as some unconventional recommendations you can try.
Bipolar disorder types, diagnosis, symptoms, treatment, causes, effects, prognosis, research, history, myths, and more