Ocd: Effective Mindfulness Strategies to Help You Manage Intrusive Thoughts (An Easy Guide for Teens and Adults With Tips) (Paperback)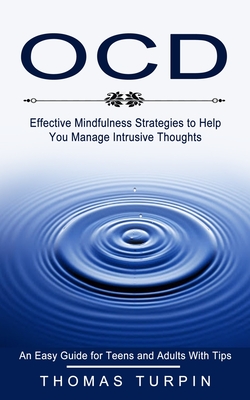 $19.95

If not in stock, we can Special Order from the publisher
Description
---
The primary subject of the book is not conventional treatment. When these phenomena are combined, they cleanse your body and mind and bring you back to your neutral state. It works a bit like the "reset" key, that brings you back to your factory settings. That's where the magic lies. From there on, what you will do with your life is up to you. I'm sure you'll have some great options..
More precisely, you'll learn:
- What having obsessive-compulsive disorder means
- The different types of ocd you need to know
- How ocd affects your body and brain
- How to change positively, manage your emotions and become stronger through effective strategies like cbt and erp
- How to think better and act better through life-changing means
- How to become stress-free
- ...and much, much more
Perhaps you've tried to avoid the urges and repress the negative thoughts but that voice just keeps getting louder and louder. Perhaps you've already reached out and tried to find the help that you desperately need, but every option has so far led you down one dead end after another. Maybe you've even taken the drugs and followed the treatment plans but found yourself right back at square one and close to surrendering to the internal storm.