Bipolar: The Ultimate Bipolar Disorder Solutions for You (Growing Up With a Bipolar Parent and My Battle to Reclaim Myself) (Paperback)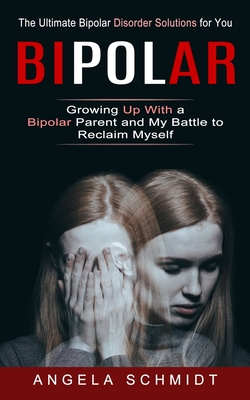 $19.95

If not in stock, we can Special Order from the publisher
Description
---
Bipolar disorder can be a lifetime struggle, but it doesn't have to be. This guide provides tried-and-proven methods for dealing with this disorder or helping a loved one who suffers from it. Learn how to deal with mood swings, prevent recurrences, avoid misdiagnosis, maximize the effectiveness of treatment, settle family problems, and make lifestyle adjustments to stay well.
You will learn in this book...
- Dealing with a depressed person: coping with someone with depression or an anxiety disorder
- Depression: signs, symptoms and treatment of depression
- Bipolar-depression disorder symptoms and treatment
- Dealing with a bipolar person: how to deal with someone diagnosed with manic depression
The book is a personal journey, finding what the disease is all about, managing the difficult moments of depressions and hypo-mania episodes until a stable effect is reached, the so-called remission. The author also shares her successes, talents and everything she has learned in an optimistic and positive way.