Raising Your Money-Savvy Family For Next Generation Financial Independence (Paperback)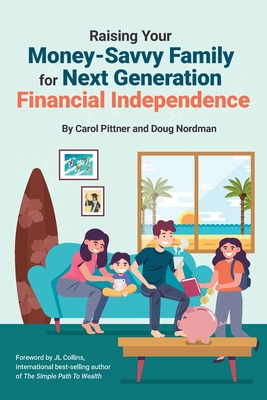 $23.03

NOT on our shelves - Usually Ships in 1-5 Days
Description
---
"How Will Your Kids Reach Financial Independence?"
That's the question Doug Nordman and his spouse heard at so many personal-finance meetups and conferences. They finally asked their daughter, Carol Pittner: "What do you remember about us teaching you to manage your money?"
Carol lit up with her stories, and now they're sharing them with your family.
Pittner and Nordman show you how to motivate your kids to manage their money. They'll make lots of mistakes. When you start teaching them at a young age, though, their mistakes are a lot smaller (and cheaper) than years later when they're in the workforce. Raising Your Money-Savvy Family For Next-Generation Financial Independence will help you learn to validate their feelings about money, talk through their mistakes, and think of better ways to manage their money the next time. Later you'll help them find their own motivations to earn, save, and invest.
This is not just another parenting manual or child-development textbook. Doug Nordman and Carol Pittner share their stories in a back-and-forth narrative that helps you see how your kids might perceive your parenting. They show you what worked for them (and what didn't) and they'll give you actionable ideas to try with your family.