My Fairy Birthmother: A Keepsake Storybook for Birthmothers, Adopted Children & Their Families (Hardcover)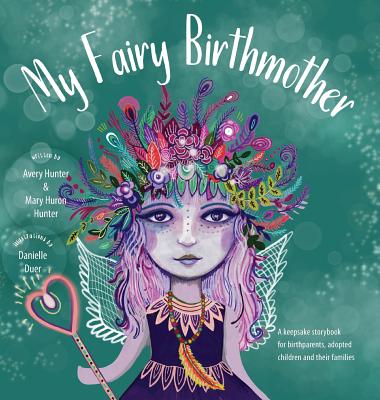 Description
---
Written by an adoptive mother and child, My Fairy Birthmother is a one-of-a-kind adoption storybook that invites young readers to embrace and heal the inherent loss around adoption with new eyes, a renewed spirit and a hopeful heart.
Based on the true story of a birthmother's courageous and difficult choice, My Fairy Birthmother was created to reinforce the birthmother's presence in an adopted child's life.
This book offers just one perspective on the often complicated relationship between adopted children and their birthmothers.
Our hope is that through story, adopted children can stay routinely connected to their first mothers in a way that is developmentally supportive, emphasizing the desire for children to know the highest and best good is wanted for them always.
And like so many childhood stories, parents have the opportunity through open dialogue to help their children move from the imaginary to reality as the child grows into deeper knowing and understanding around complex life experiences.
Because the story is told from the child's point of view, My Fairy Birthmother gives children validation and a positive point of view on their families of origin, provides a language from which to talk about their beliefs and feelings, and empowers them to see their birthmothers, like the proverbial Fairy Godmother, as spiritual guides and guardians, whether or not they ever meet.
In this story, families follow the flight of their child's fairy birthmother through life's milestones and moments, feeling her purpose and presence on each page with the help of beautiful illustrations that include her subtle appearance.
Rooted in connection, courage and compassion, the authors' intention for this book is to facilitate honest dialogue and authentic self-expression for adoptive families and to offer a keepsake gift to those birthmothers who lovingly participate in the placement of their children into adoptive homes.