How to Study and Teaching How to Study (Paperback)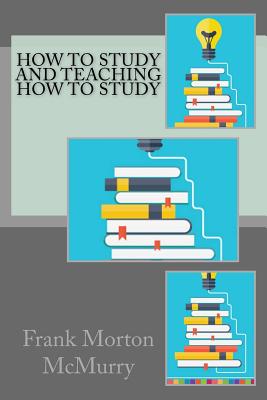 $8.99
Email or call for price.
Description
---
How to Study and Teaching How to Study Frank M. (Frank Morton) McMurry No doubt every one can recall peculiar methods of study that he or some one else has at some time followed. During my attendance at high school I often studied aloud at home, along with several other temporary or permanent members of the family. I remember becoming exasperated at times by one of my girl companions. She not only read her history aloud, but as she read she stopped to repeat each sentence five times with great vigor. Although the din interfered with my own work, I could not help but admire her endurance; for the physical labor of mastering a lesson was certainly equal to that of a good farm hand, for the same period of time. We are delighted to publish this classic book as part of our extensive Classic Library collection. Many of the books in our collection have been out of print for decades, and therefore have not been accessible to the general public. The aim of our publishing program is to facilitate rapid access to this vast reservoir of literature, and our view is that this is a significant literary work, which deserves to be brought back into print after many decades. The contents of the vast majority of titles in the Classic Library have been scanned from the original works. To ensure a high quality product, each title has been meticulously hand curated by our staff. Our philosophy has been guided by a desire to provide the reader with a book that is as close as possible to ownership of the original work. We hope that you will enjoy this wonderful classic work, and that for you it becomes an enriching experience.