The Yoga Sutras: A New Translation and Study Guide (Hardcover)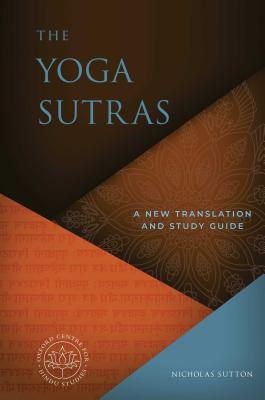 $19.99

On Our Shelves Now. Click on the title to see details.
Description
---
This short course sets out a detailed study of the text, philosophy, and significance of the millennia-old yoga system defined in the Yogasutras.

The popular practice of yoga finds its origin in one of the most venerated wisdom books of India: the Yogasutras. Comprised of 196 short statements on the essential teachings of yoga, Patanjali's Yogasutras holds the position of being the seminal work that defines the yoga system. Over the centuries many important commentaries have been written that seek to explain and extrapolate the full meaning of the sutras, and to this day, the text continues to be appreciated for the profound wisdom contained within it.

While the Yogasutras were originally written in Sanskrit, this short course offers an accessible translation and commentary without sacrificing any of its profound wisdom. This edition will allow the reader to study and dive into the meaning and philosophy of this ancient text with its significant contemporary relevance. Yoga students, practitioners, and scholars alike will appreciate the way in which this short course guides the reader through the text.

To see available courses from the Oxford Centre for Hindu Studies, visit ochsonline.org.
About the Author
---
Insight Editions is a publisher of illustrated books on photography, music, and popular culture. Elegant and informative, their books showcase the best of art, photography, and design in exquisite presentations of the bookmaker's craft. They are located in San Rafael, CA.