A Fine Grocer of Woodstock: The Woodstock Tales (Paperback)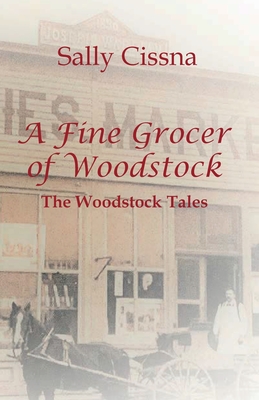 $12.83
If not in stock, we can Special Order from the publisher
Description
---
As the second book of The Woodstock Tales Series unfolds, Ida and John Wienke are busy building a life for their family in Woodstock, Illinois. When Ida is diagnosed with a potentially life-threatening disorder, John is distraught, but her confinement doesn't slow him down one iota. He continues to work long hours at the typewriter factory while building houses, even as he chases his dream of someday being a fine grocer of Woodstock.
Ida's sister, Clara Doering, embarks on a promising career as an investigative reporter. With her motto being "Pursue the Truth," she must rise above the gender stereotypes of the day while navigating the amorous men of Racine, Wisconsin.
All bets are off for John's brother, Bob Wienke, after promising that his gambling days are over. When he sets his sights on an assured World Series win for his beloved Cubs, his whole family is worried that he will destroy the progress he has made.
Join the Wienke and Doering families as they are met with both laughter and tears in this installment of Woodstock Tales (1904-1907).ment doesn't slow John down one iota. He continues to build houses and starts a business with the goal of being a fine grocer. Ida's