The Coronation: Essays from the Covid Moment (Paperback)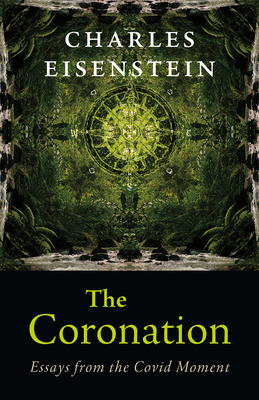 Description
---
*2023 Nautilus Book Award Gold Medal Winner: Rising To The Moment-Focused Topic: COVID Pandemic
"There are moments in our history in which the art of the written word captures the extraordinary beauty of the human condition as it hangs suspended in tenuous polarity at a tipping point of evolution. The Coronation is one of these moments."--Zach Bush, MD
Controversy and despair, hope and isolation, courage and division, withdrawal and reunion. How can we find meaning as we emerge from the troubled time of Covid?
In The Coronation, social philosopher Charles Eisenstein presents key building blocks of post-Covid sense-making. These unforgettable essays narrate the disintegration of an old normal, and old reality, even, Eisenstein says, an old mythology. Controversial when they first appeared, these essays--with new introductions to each by the author--ring with relevancy as the charge dissipates from previously hot-button issues. Now, as we survey the post-Covid landscape, we have the opportunity to build something more sound, more whole, and more sane.
The Coronation brings new clarity to a vital question whose time has come: What world shall we choose now?
"An intelligent, compassionate, and uncompromising book . . . without falling into either partisan hysteria or a shameless defense of power. This is a necessary and brave read."--Paul Kingsnorth, author of The Wake
*Individually, these essays have been read, shared, and discussed by tens of thousands of people around the globe, but are collected together and bound here for the first time