Outlet from Loneliness (Paperback)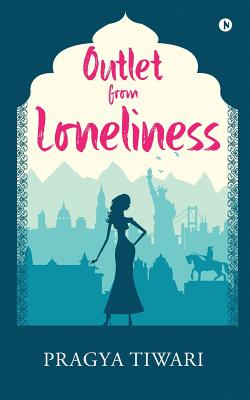 $14.99
On Our Shelves Now. Click on the title to see details.
Description
---
Naina Sharma, an attractive and mystifying woman, heads to Pune to look for a job. She chances upon Shaurya Sachdev, who pursues her from the moment he lays eyes on her. However, she is holding onto Rohan whom she has known during her days in New Jersey, USA. A quick Internet check and Naina is shocked to find that Shaurya is a widower, but this is just the beginning of upheaval. Over a period of one year, Naina's life intertwines with Shaurya, her two flat mates - one who is a B-school aspirant and the other a small town girl dazzled by big city life, her challenging workplace and her past nightmare. This initiates a remarkable journey of experiencing issues through her eyes and through other people's eyes like top B-School aspirations, chasing, HIV virus scare, life and death, fear and longing, eloping, cruising through cricket world cup and tennis matches, coffee and dinner meetings, movie night, divorce status, software project delivery and much more. Whenever Naina and Shaurya interact, fireworks erupt but many questions are posed in the process. Every day unfolds new revelations and chaos in her consciousness, interlinking past and present and future, but this churning eventually helps her understand the true meaning of friendship, relationships, love and life and forges unbreakable bonds. Will this connection with Shaurya wind up into something startling? Can the coffee-dinner-movie-routine culminate into love? Will Naina be able to conquer her demons? Will she able to discover and experience love?
About the Author
---
Born and brought up in Bhopal, Pragya Tiwari pursued undergrad in electronics engineering in India and subsequently worked in software companies in India, USA and UK. While cruising through her schooling years, she donned different caps - national-level tennis player, national-level swimmer, national republic day camp attendee and anchor/cultural program host. She has deep appreciation for music, dancing, dramatics, movies, sports, nature and travelling. Over the years, her fondness for reading books coupled with writing has grown into passion. In this endeavor, she has turned her focus to writing and has come up with her first novel titled Outlet from Loneliness. She is currently living and working in Hyderabad, India.