Norman The Squirrel: Adventures in Happiness (Paperback)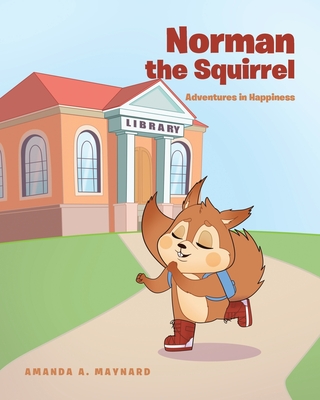 $17.95

On Our Shelves Now. Click on the title to see details.
Description
---
Meet Norman He's a spunky young squirrel from the 1980s in search of his happy place. Fuzzy and cute, Norman takes pride in expressing his unique squirreliness. Especially his speediness in wearing those favorite red moon boots of his With an apple juice box, his blue backpack, and his Walkman, Norman is ready for action
Everywhere he goes, Norman lets his love of jazz music shine He's a groovy little dude with an old soul beat. Smooth, sweet jazz inspires Norman from head to toe. One can often find Norman dancing and singing in the street.
In the year 1985, '80s pop music is all the rage. However, Norman is not a fan. To make it worse, that is the only music his parents would allow. Norman's endless whimsical energy launches him on an unforgettable mission to explore jazz.
The joy of learning quickly blossoms into new adventures for our jazzy little friend. The sky's the limit for Norman Determined to achieve his goals, Norman turns to a library, a classroom, and a musical instrument for guidance. Learning to read opens many unexpected doors as Norman boldly looks to the future.
Will Norman find his happy place? Well, his critter friends--Tommy the toad, Bridgette the blue jay, and Willy the opossum--are there to make sure of it Right by Norman's side, the critter friends are prepared to take on any challenge that crosses their path.
Join Norman on a quest to follow his musical passions and, ultimately, his heart. Gaining confidence along the way, Norman happily navigates every twist and turn he encounters. Norman the Squirrel: Adventures in Happiness is an epic story that holds surprises and laughter around every corner. This heartwarming tale of self-discovery and friendship will put a smile on readers' faces no matter their age
1 Page