Systems Thinking - And Other Dangerous Habits (Hardcover)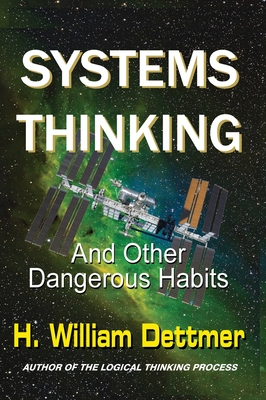 $64.15

NOT on our shelves - Usually Ships in 1-5 Days
Description
---
The world is a complex system. Whatever part of it we inhabit or function in, everything within it is connected in some way to other components, both within and outside the part we occupy. Nearly all of the problems mankind experiences result from our inability to recognize intra- and inter-systemic connections... in other words, to THINK SYSTEMICALLY. This is particularly true of the massive, widely impactful problems we face. Unfortunately, systems thinking is not a part of most people's education, though it is probably the most crucial foundation for everything we do.
Systems Thinking and Other Dangerous Habits aims to alleviate this widespread unawareness of the importance of viewing everything we think and do through the lens of systems. It begins with a review of some high-visibility systemic failures, segues into the history and basics of systems thinking, then examines some critical areas of systems knowledge, tools, and human motivation.
This book is an introduction to systems thinking, pointing the reader to important topics worthy of more comprehensive research.