The Drift: Affect, Adaptation, and New Perspectives on Fidelity (Paperback)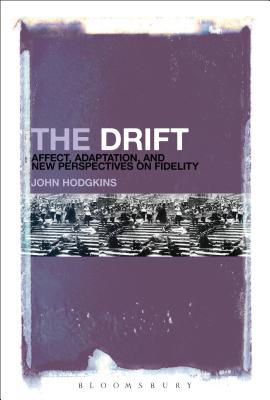 $63.77

NOT on our shelves - Usually Ships in 1-5 Days
Description
---
The Drift: Affect, Adaptation, and New Perspectives on Fidelity offers a new perspective on the complex interrelations between literature and cinema. It does so by articulating an 'affective turn' for adaptation studies, a field whose traditional focus has been the critical castigation of film adaptations of canonical plays or novels. Drawing on theorists such as Gilles Deleuze, Brian Massumi, and Marco Abel, the author is able to re-conceive literary and cinematic works as textual engines generating and circulating affect, and the adaptive process as a drifting of those affective intensities from one medium to another.

By conceptualizing adaptation in this manner, the work steers clear of the chimerical notion of 'fidelity' (to character, to theme, to narrative) which has anchored so many analyses of adaptive texts over the years-and the reproving language that inevitably attends it-in favor of more productive avenues of investigation: What affective work are certain literary and filmic texts performing? What can this tell us, more broadly, about the underexplored affective dimensions of literature and cinema, and the dialogic interactions between them?

The Drift addresses such questions through close, careful readings which put a variety of realist, modernist, and postmodernist works into conversation with each other, among them the fiction of John Dos Passos, Don DeLillo, and Susanna Moore, the films of Dziga Vertov and Sergei Eisenstein, as well as recent cinematic adaptations by Jane Campion and Charles Burnett. This methodological approach, helps to elevate adaptation studies into a discourse that speaks more directly and pertinently to our fluid, hypertextual era.
About the Author
---
John Hodgkins received his M.A. in Cinema Studies from New York University, and his Ph.D. in English from the University of Rhode Island, where he has taught courses in contemporary literature as well as film history, theory and criticism. His articles have appeared in such publications as Adaptation, Film and History, and the Journal of Popular Film and Television, among others. He currently teaches English and film at York College and Manhattan Marymount College in New York City.