Departure from the Darkness and the Cold: The Hope of Renewal for the Soul of Medicine in Patient Care (Paperback)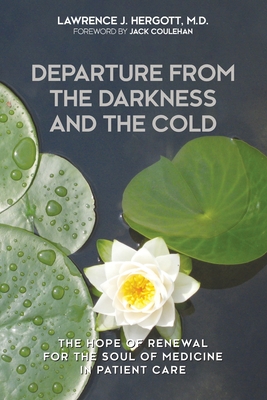 $21.95
On Our Shelves Now. Click on the title to see details.
Description
---
In the midst of the cold and dark in the current practice of medicine there is a glimmer of hope called the soul of medicine - comprehensive, compassionate, patient-clinician interactions focused solely on the needs of the patient - that can warm and enlighten both patients and clinicians. This book consists of essays and poems describing patient-clinician interactions exhibiting the soul of medicine. Though coming from different viewpoints, both the general public and medical personnel can be enlightened from what they read. The general public has the opportunity to witness the lifting of the veil that shades the lives of clinicians and their loved ones - and from that observation, to occasionally understand why patients are treated as they are. For medical practitioners, what is read offers the possibility of hope - knowing there are at least some ongoing manifestations of the soul of medicine, and how to be like them.

Every story and poem written in this book is true. Readers of any background can grasp the astounding nature of events that occur in the practice of medicine: the evolution of a doctor from being in the lowest 10 percent of his first year medical school class to being bestowed an Emeritus Professor designation upon his retirement; a cardiologist carrying for the rest of his young life the haunting image of a patient dead on the floor after a treadmill; a physician routinely working into the night having a son asking of the child's mother, "Did daddy die?"; a young pregnant woman joyously and tearfully offering a hand to her husband after their physician told them the congenital cardiac abnormality she had would not threaten the delivery of their first child; and, pre-medical and medical students, and all types of people in medical training, learning how, and how not, to treat patients - and experience the beauty of caring for them.

What this book offers as it is read is an opportunity for readers of all kinds to meet both the horror and the wonder of medical practice, and observe clinicians doing their best to serve their patients - in the presence of the soul of medicine, to the warmth and light of all.