Gerry Studds: America's First Openly Gay Congressman (Paperback)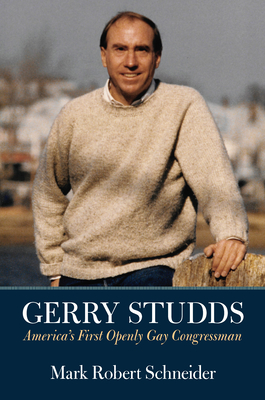 $38.34

If not in stock, we can Special Order from the publisher
Description
---
Representative Gerry Studds served the Massachusetts South Shore, Cape Cod, and New Bedford congressional district from 1973 to 1997. During his first decade in the House he helped pass legislation that protected American fishermen from overfishing by international boats and limited President Ronald Reagan's wars in Central America.

The defining moment of his career, however, came in 1983, when he was censured by the House for having had an affair with a page ten years previously. On the floor of Congress, Studds confessed to having behaved inappropriately and then courageously declared that he was a gay man—becoming the country's first openly gay member of Congress. Defying all expectations, Studds won reelection in a bruising campaign. For the rest of his career, he remained loyal to his constituents' concerns while also championing AIDS research and care, leading the effort in Congress to allow gays and lesbians to serve in the military, and opposing the Defense of Marriage Act. Once a deeply conflicted man, he ultimately found a balance between his public service and his private life, which included a happy, legally recognized marriage.
About the Author
---
Mark Robert Schneider teaches history at Boston area colleges and universities. He is the author of numerous books, including most recently Joe Moakley's Journey: From South Boston to El Salvador.
Praise For…
---
"Gerry Studds offers a magnificent look at the specificity of the congressman's personal and political life and the breadth of its wider historical contexts, especially the volatile political context of his dramatic career."—Michael G. Long, editor of I Must Resist: Bayard Rustin's Life in Letters

"This is an appealing tale about a Massachusetts congressman of historical importance, the nation's first openly gay member of Congress at a time of the AIDS crisis in the gay community, a man who demonstrated that a congressman could be gay and proud and became an inspiration for many in the LGBT community."—Stuart Weisberg, author of Barney Frank: The Story of America's Only Left-Handed, Gay, Jewish Congressman