The Countdown Club (Paperback)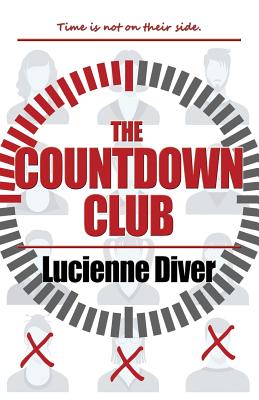 $15.95

NOT on our shelves - Usually Ships in 1-5 Days
Description
---
Making her way through high school in her art geek bubble, Rayna Butler is used to being largely ignored by her classmates. Sure, she marches to her own beat--her Kool-Aid dyed hair and her edgy paintings make that perfectly clear. So when she arrives at school one normal Monday morning and finds a handwritten note in her backpack that reads "Six Days to Die," she's sure that it's just a friend playing a prank on her.
Jack Harkness is one of the toughest guys in school, a loner hiding his painful home life. When he also receives one of the threatening notes he doesn't take it for anything he can't handle.
Rayna and Jack soon discover that even more students have received threatening notes, although each has a different expiration date. "Six Days to Die"... "Two Days to Die"... "Seventeen Days to Die"... there seems to be no rhyme or reason to it. And none of the kids appear to have anything in common.

The students take the threats with varying degrees of seriousness--until the first murder. Liam, the class salutatorian, is the first to go, when his house mysteriously burns down around him and his mother as well. Certain that their days are numbered, Rayna and Jack convince the others to join together to track down the killer before their time is up.