Leopard Warrior: A Journey Into the African Teachings of Ancestry, Instinct, and Dreams (Paperback)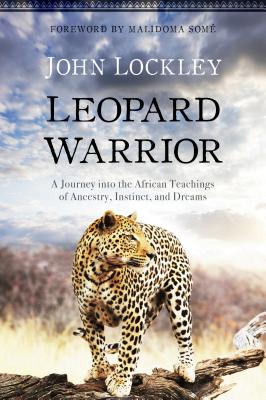 $16.95
Usually Ships in 1-5 Days
Description
---
In 1990, during the beginning of the end of apartheid, a young white medic in the South African army named John Lockley had a powerful dream. This dream, which he describes as a "calling," began his extraordinary odyssey beyond the barriers of race, culture, and belief into the world of the shaman.

Leopard Warrior shares the remarkable story of how John Lockley became one of the first modern white men in recent history to become a fully initiated sangoma--traditional priest and healer--in the Xhosa lineage of South Africa, the tribe of Nelson Mandela and Desmond Tutu. In this teaching memoir, John introduces readers to "the way of the leopard," a shamanic path for awakening our intuition and connection to the spirit world. As he explores Xhosa wisdom on dreams, ceremony, spirit guides, and ancestors, this remarkable teacher takes us on a joyous and life-affirming journey to the center of our power and purpose in this world, to our intrinsic humanity (ubuntu).
About the Author
---
John LockleyJOHN LOCKLEY began his journey as a young medic drafted into the South African military. He then trained under Zen master Su Bong from South Korea, and returned to post-Apartheid South Africa to spend 10 years in apprenticeship with MaMngwevu, a medicine woman from the Xhosa tribe. John now splits his time teaching in South Africa, Ireland, Europe, and the US. For more, visit johnlockley.com.