The Pocket Guide to Wild Mushrooms: Helpful Tips for Mushrooming in the Field (Paperback)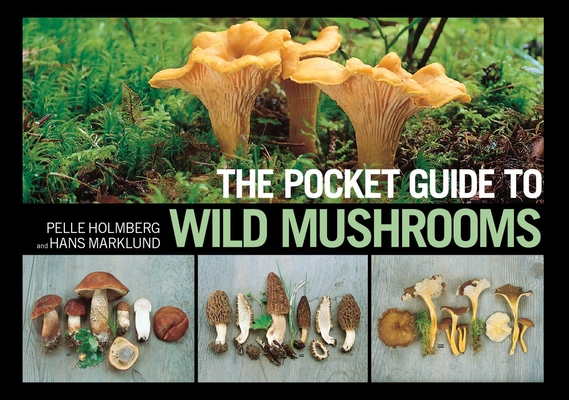 $12.95

NOT on our shelves - Usually Ships in 1-5 Days
Description
---
Using practical symbol systems, distribution maps, and tips on picking, cleaning, cooking, and canning, this handbook will help you safely forage for a wide variety of mushrooms, including morels, black trumpets, chanterelles, sheep polypore, porcini, and many more.

When you're in the wild and you spot a nice-looking mushroom, how do you know if it is safe to eat? Question no more with the The Pocket Guide to Wild Mushrooms. This tiny companion is the perfect book to bring along when foraging for delectable fungi. Inside its neatly arranged pages are fifty-two edible mushrooms as well as the mushrooms with which they are often confused, whether edible or toxic.

Beautiful photographs adorn the pages with mushrooms in the wild as well as picked, showing them from a multitude of angles. Study these photographs and you will become adept at recognizing edible and safe mushrooms. Even those who are unfamiliar with the mushroom forest can make a start at foraging with this instructional work, and, with the help of The Pocket Guide to Wild Mushrooms, can become experts in no time.

Grabbing this guide on the way out to go hunt for mushrooms will ensure a successful foraging experience.