The Monk and the Skeptic: Dialogues on Sex, Faith, and Religion (Paperback)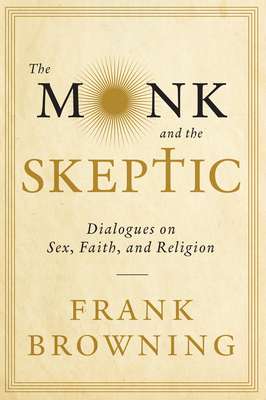 $16.95

NOT on our shelves - Usually Ships in 1-5 Days
Description
---
Through his provocative and influential work, most notably The Culture of Desire and A Queer Geography, Frank Browning has proven himself to be an erudite and intellectual writer with deep insights into the fusion of culture and identity.

In his new book The Monk and the Skeptic, Browning examines the intersection of sexuality and religion through the framework of conversations between the author and a gay priest to discuss the nature of secular and spiritual friendship; religious thought on same-sex marriage; the relation of the body to God; the mission of charity enacted by the drag troop Sisters of Perpetual Indulgence; the biblical prohibitions on improper pleasures of the body; and the history of how the church has viewed the body and desire. Browning manages to bring in a host of influences to his discussion: Descartes, Locke, Greek Myth, Christian Myth, Buddhist myth, Harry Potter, St. Thomas Aquinas, as well as modern writers like Jeanette Winterson, John Boswell, and Daniel Mendelsohn. The result is an engaging, timely, and very modern discourse on how the self and sexuality has been interpreted throughout the ages.
About the Author
---
Frank Browning is an American author and correspondent for National Public Radio. His books include The American Way of Crime: From Salem to Watergate, The Culture of Desire: Paradox and Perversity in Gay Lives Today, A Queer Geography: Journeys Toward a Sexual Self, and Apples: Story of the Fruit of Temptation. He currently lives in Paris where he continues to report for NPR.