Search for Books
ABA Mobile Menu
The Strange Case of Edward Gorey (Hardcover)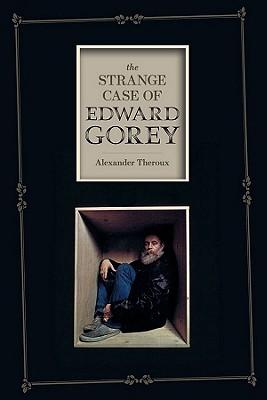 $19.99
Hard to Find - May not be reprinted
Description
---
An intimate, revealing look into the life and art of an American original.
Originally released as a slim paperback 10 years ago (now out of print and fetching collector's prices), this in-depth illustrated monograph on the late, great Edward Gorey returns as a thoroughly rewritten, expanded and redesigned hardcover. Drawing from a multitude of reference and his own personal relationship to Gorey, literary heavyweight Alexander Theroux has accomplished an amazing feat of illuminating the real Edward Gorey with ambiguity, wit, fervor and reverence, combined with honest and clear-eyed appraisals of his work. No Gorey fan can be without it.
About the Author
---
Alexander Theroux is an award-winning novelist, poet, and teacher whose prose works include Laura Warholic or, The Sexual Intellectual, Estonia, and the two artist monographs The Strange Case of Edward Gorey and The Enigma of Al Capp. His novel Darconville's Cat was chosen by Anthony Burgess as one of the 99 greatest post-war novels. He lives in Massachusetts with his wife and children.
Praise For…
---
An addictively readable book, stuffed with scandalous morsels of gossip, piquant
table talk (Gorey and Theroux were friends), the author's staircase wit, and his
sharply perceptive insights into the mind and art of the incalculable, eccentric Gorey.
A poisoned bon-bon of a book. To be read aloud to a friend, in bed, with a glass of
absinthe on the night table.
— Mark Dery

The Strange Case of Edward Gorey revels in Gorey's intelligence, wit, and marvelous eccentricities.

— Alex Beam

This is a loving memoir of a singular artist, written by a best
friend, one of the most talented novelists in America.
Coverage from NPR