El Corazón del Líder: Aprender a Liderar Con El Carácter de Jesús = The Heart of Leader (Paperback)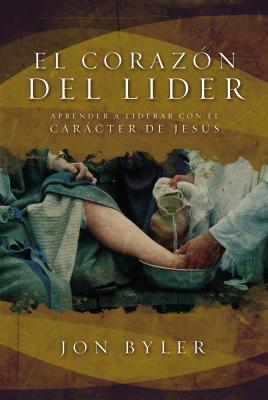 $13.99

NOT on our shelves - Usually Ships in 1-5 Days
Description
---
El Coraz n del L der es un excelente e innovador ejemplar sobre liderazgo cristiano por el doctor Jon Byler quien comparte su conocimiento adquirido a trav's de sus a os de experiencia. Byler desarrolla el tema tomando ejemplos de la Biblia sobre liderazgo, haciendo nfasis en las diferencias entre los buenos y malos l deres. Este libro se centra en las reas pr cticas del car cter de cada persona, las cuales, pueden ser transformadas con la aplicaci n de principios b blicos. Los principios b blicos se examinan, ilustran y aplican. Es un libro de contenido muy completo que ayudar al lector a lograr un liderazgo efectivo y saludable, bas ndose siempre en las escrituras. Incluye:
Contenido de liderazgo.
Tres componentes esenciales del liderazgo cristiano.
Libros y recursos recomendados.
Preguntas para reflexionar, frases para recordar resaltadas.
Esquemas, tablas, cuestionarios.
Citas B blicas: la Reina Valera 1960 (RVR1960), la Nueva Versi n Internacional (NVI).
The Heart of Christian Leadership
The Heart of Christian Leadership is an excellent and innovative book on leadership by Dr. Jon Byler who shares his knowledge gained through his years of experience. Byler develops the theme by taking examples from the Bible on leadership, emphasizing the differences between good and bad leaders. This book focuses on the practical areas of each person's character, which can be transformed with the application of biblical principles. Here, Biblical principles are examined, illustrated, and applied. It is a book of very complete content that will help the reader to achieve effective and healthy leadership, always based on the scriptures. It includes:
Leadership content.
Three essential components of Christian leadership.
Recommended books and resources.
Questions to ponder, phrases to remember highlighted.
Schemes, tables, questionnaires.
Biblical Quotes from: la Reina Valera 1960 (RVR1960), la Nueva Versi n Internacional (NVI).