Tales of the Dancing Dragon: Stories of the Tao (Paperback)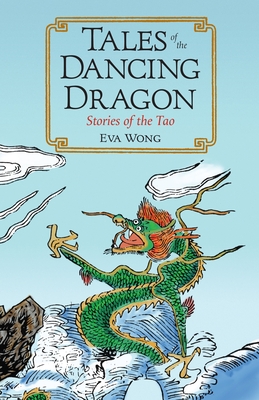 List Price: $19.95
Our Price: $10.00
(Save: $9.95 50%)
Description
---
Here, Taoist practitioner Eva Wong offers a colorful treatment of the history and evolution of Taoism, told through traditional teaching tales. These tales, which Wong first heard as a child growing up in Hong Kong, are gleaned from the local storytellers and the uncensored chronicles known as yeshi—the wild history of China, not monitored by the official imperial scholars and historians. The stories are by turns mysterious and intriguing, passionate and violent, and they are peppered with colorful characters, including hermits, politicians, social activists, revolutionaries, scholars, scientists, and mystics.
Arranged chronologically from prehistory through the early twentieth century, these stories introduce the schools in the Taoist lineages, and capture the defeats and victories of Taoism, its periods of decadence and decay, and its renewal, maturation, and spiritual triumph. Wong puts these stories into context, and shows that Taoism is a dynamic spiritual tradition, constantly changing—and being influenced by—history.


About the Author
---
Eva Wong is an independent scholar and a practitioner of the Taoist arts of the Pre-Celestial Way and Complete Reality lineages. She has written and translated many books on Taoism and related topics, including A Master Course in Feng-Shui; Tales of the Taoist Immortals; and Taoism: An Essential Guide.
Praise For…
---
"Well written."—Library Journal