The Vegetarian Option (Hardcover)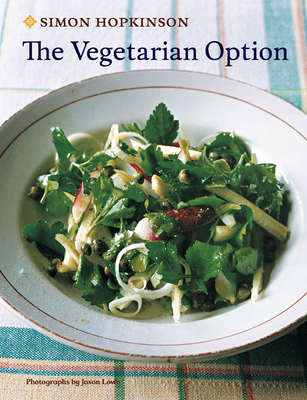 $24.95
Email or call for price.
Description
---
Not so long ago, vegetarian choices were an afterthought on restaurant menus or were relegated to side dishes at home. But times—and eating habits—have changed, and vegetarianism is being touted not just for health reasons but for environmental ones, too

Using fresh produce and combining seasonal ingredients have always been key to Simon Hopkinson's cooking. Now, in The Vegetarian Option, the celebrated British chef focuses entirely on mouthwatering dishes without meat or fish. By pairing ingredients that naturally go together—eggplants with red peppers, tomatoes with olives, and peaches with plums, for example—he brings out the fullest flavor in foods. Vegetables take center stage in the book's 125 original recipes, but there are also plenty of creative ideas for fruit, herbs, pasta, rice, legumes, eggs, dairy, and even cocktails. The Vegetarian Option is not written exclusively for vegetarians, but as a source of inspiration for all food lovers.

About the Author
---
Widely recognized as one of the U.K.'s finest food writers, Simon Hopkinson was a chef at Bibendum in London for many years before concentrating on writing. He had a column in The Independent for eight years and is the author of the bestselling Roast Chicken and Other Stories. Hopkinson lives in London.