Mind-Blowing Sex: A Woman's Guide (Paperback)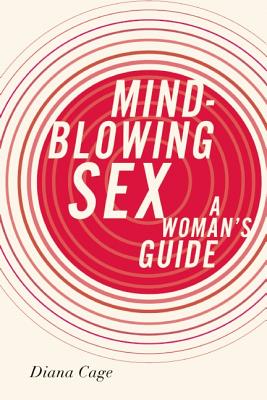 $16.00
Usually Ships in 1-5 Days
Description
---
Confidence, health, and self-knowledge are the keys to a happier sex lifeand sex expert Diana Cage is here to teach you how to achieve all three. Mind-Blowing Sex is an inclusive, hands-on guide to making sex more enjoyable for readers of all sexual orientations. Beginning with a brief historical overview, the book provides women and their lovers with an expansive view of female sexualityfrom where it's been to where it's headedand takes a contemporary approach to sex, offering direct tips and informed advice on how to have the best, most gratifying sex possible. Irreverent yet insightful, Cage covers both the emotional and physical aspects involved in increasing sexual pleasureincluding tuning into your sexual fantasies, overcoming hang-ups, touching and being touched, choosing and introducing toys, and understanding female anatomy and orgasms.
Straight-talking and non-judgmental, Mind-Blowing Sex will help womenstraight and queerto open their minds, reject stereotypes, educate themselves and their lovers, and learn how to enjoy sex more than ever before.
About the Author
---
Author, editor, blogger, and media personality Diana Cage is the former host of The Diana Cage Show, a wildly popular, no-holds-barred nightly talk show on Sirius XM. Her books include Girl Meets Girl: A Dating Survival Guide, Box Lunch: The Layperson s Guide to Cunnilingus, Bottoms Up: Writing About Sex, and the groundbreaking On Our Backs Guide to Lesbian Sex. Cage served as editor of On Our Backs magazine, the only sex magazine made by and for women, for five years. She has been featured in dozens of publications, including the San Francisco Chronicle, Xtra magazine, Time Out New York, The Bay Area Guardian, Maxim, Bitch, Curve, and Girlfriends, and was named one of GO Magazine's "100 Women We Love" in 2008. She is featured in seasons one and two of the Here! Television series Lesbian Sex and Sexuality, and has appeared on HBO s Real Sex and Showtime s Family Business, as well as on Channel Jimmy in Italy and on Sex TV in Canada. Cage lives in New York and holds an MFA from San Francisco State University. She currently speaks about sex and sexuality at top colleges and universities around the country."