Desolation Angels (Paperback)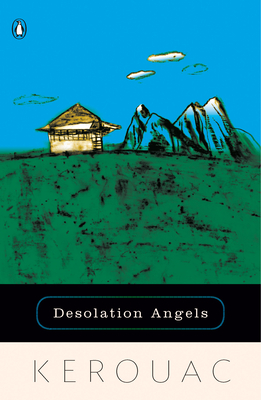 $17.00
Usually Ships in 1-5 Days
Description
---
With the publication of On the Road in 1957, Jack Kerouac became at once the spokesman and hero of the Beat Generation. Along with such visionaries as William S. Burroughs, NealCassady, and Allen Ginsberg, Kerouac changed the face of American literature, igniting a counterculture revolution that even now, decades later, burns brighter than ever in Desolation Angels.
In one of the major cinematic events of 2012, Jack Kerouac's legendary Beat classic, On the Road, finally hits the big screen. Directed by Walter Salles (The Motorcycle Diaries; Paris, Je T'Aime) and with a cast of some of Hollywood's biggest young stars, including Kristen Stewart (The Twilight Saga), Sam Riley, GarrettHedlund, Kirsten Dunst, Amy Adams (Julie & Julia, The Fighter), Tom Sturridge, and Viggo Mortensen (the Lord of the Rings trilogy, The Road), the film will attract new fans who will be inspired by Kerouac's revolutionary writing.
About the Author
---
Jack Kerouac (1922-1969), the central figure of the Beat Generation, was born in Lowell, Massachusetts, in 1922 and died in St. Petersburg, Florida, in 1969. Among his many novels are On the Road, The Dharma Bums, Big Sur, and Visions of Cody.
Praise For…
---
"Kerouac was a breath of fresh air when he came on the literary scene. He was also a force, a tragedy, a triumph, and an ongoing influence, and that influence is still with us."
Norman Mailer

"Kerouac ... defines the sensibilites of members of his own subgeneration: we knew them as wearing such guises as the Beat Generation, the Subterraneans, the Dharma Bums; now we see them as Desolation Angels, sadly pursuing their empty futilities..."
Nelson Algren

"Each book by Kerouac is unique, a telepathic discord. Such rich natural writing is nonpareil in later 20th century, a synthesis of Proust, Celine, Thomas Wolfe, Hemingway, Genet, Thelonius Monk, Basho, Charlie Parker and Kerouac's own athletic sacred insight. Jack Kerouac was a 'writer' as his great peer William S. Burroughs says."
Allen Ginsberg