Old Friend from Far Away: How to Write Memoir (CD-Audio)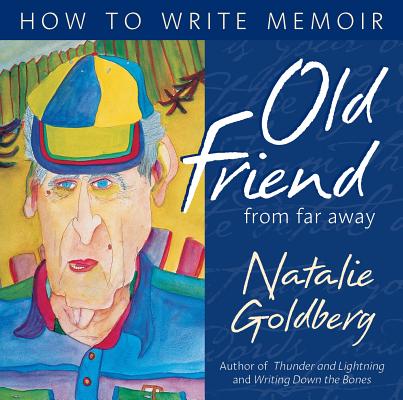 Description
---
Your most potent writer's tool is your own mind, Natalie Goldberg says. From there springs the detail and truth that give your written words power and authenticity.

Now this bestselling author introduces you to the pleasure of creating vivid memoirs of your own with Old Friend from Far Away. Based on teachings from her highly acclaimed national workshops for writers of all levels, Goldberg explores:

Techniques to connect with the senses and make memory vibrant
• How to "pull out" the natural structure of the stories you carry within
• How writing about the past can help free you from it, and much more
Complete with Natalie Goldberg's favorite exercises to awaken your experiences and turn them into memoir, Old Friend from Far Away will guide you to a deeper understanding of your own mind, and the hunger to write that exists inside you.
About the Author
---
Natalie Goldberg is a poet, teacher, writer, and painter. A student of Zen Buddhism for 24 years, she trained intensively with Katagiri Roshi for 12 years, and is ordained in the Order of Interbeing with Thich Nhat Hanh. Natalie Goldberg teaches writing workshops nationally based on the methods presented in Writing Down the Bones. Her other books include Wild Mind; Long Quiet Highway; Banana Rose; and Living Color.