The Secret Life of Glenn Gould: A Genius in Love (Hardcover)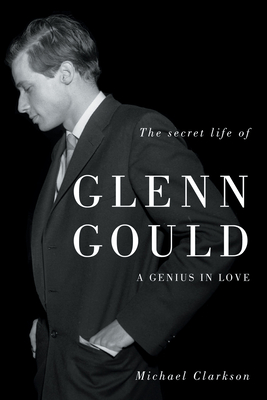 $24.95

If not in stock, we can Special Order from the publisher
Description
---
Long after his death, Glenn Gould still lures new listeners to his piano, connecting with them on a haunting, personal level. "He feels and you feel," says young New York writer Nicole Spectre. "I can feel his pain and joy -- it touches me. He speaks directly to me."But when he was known as the world's greatest pianist in the 1950s and 1960s, just who was Gould playing for? His audience? Himself? His demanding mother? All are likely true, but he was also richly inspired by -- and bared his soul at the keyboard to -- a secret society of women, the girlfriends who stirred his hard-to-fetch emotions: Franny Batchen, Verna Sandercock, Cornelia Foss, Roxolana Roslak, and Monica Gaylord.Of the eighteen books and nineteen documentaries by or about the most compelling virtuoso of the twentieth century, none have contained details about Gould's many love affairs and how they affected his life, his music, and his filmmaking. Until now, biographers have tried to explain what came out of the music box, not the engine that drove it. The vault to his private life has remained locked since his untimely death in 1982 because of his obsessions with privacy and controlling his image, the loyalty of his carefully chosen friends and lovers, and the choice that biographers made to focus safely on his music and eccentricities.The Secret Life of Glenn Gould will be the first true expos of Gould, who until now has been assumed to be asexual, lonely, and egocentric, by examining his love and soul-mate relationships. His music was twelve-tonal and his documentaries "contrapuntal" -- both were filled with overlapping voices -- and so was his private life.
About the Author
---
Michael Clarkson is the author of five previous books, all on psychology. He had a distinguished career as a newspaper reporter, and was nominated for a Pulitzer Prize in the U.S. for his story on a rendezvous with reclusive author J.D. Salinger. Clarkson is considered an authority on fear and stress and this is one of the reasons he wrote this book on the phobic Glenn Gould. He is accomplished as a professional speaker and he has appeared on a wide variety of radio and television programs. Clarkson took three years to research this book and he is now completing a screenplay on Gould. He lives in Toronto.
Praise For…
---
"Fans of Gould will welcome this addition to the canon, which, despite its limited, voyeuristic ambition, is both revealing and respectful."  Library Journal

"[Gould's] many bittersweet sexual affairs, here meticulously revealed and chronicled by Michael Clarkson, make compelling reading. The sensual Mr. Gould's Goldberg variations weren't entirely about Johann Sebastian Bach."  Peter C. Newman, journalist and bestselling author, Here Be Dragons


"[Clarkson] must be given credit for doggedness, clarity of writing, and enthusiasm."  Quill & Quire
"Already the subject of more than a dozen books, Gould is even more intriguing as a result of Clarkson's book."  The National Post
"This book contains fascinating information you cannot easily get anywhere else . . . Gould emerges as more human, and his extraordinary musical achievements become all the more remarkable." 
Winnipeg Free Press
"Clarkson shows himself to be a thoughtful commentator, offering the occasional salacious detail but opting for a decidedly respectful voice when recounting Gould's amorous, often bittersweet liaisons. . . . A fresh and fascinating look at the human side of genius."  Scene Magazine
"Clarkson is able to draw the reader into the soul of the one of the most eccentric, sensitive and haunted musical geniuses the world has ever produced. This is an amazingly detailed and well researched book that I couldn't put down."  Liona Boyd, CM, LLD