Only Human: Guide to our internal Human Operating System (iHOS) and Achieving a Better Life (Paperback)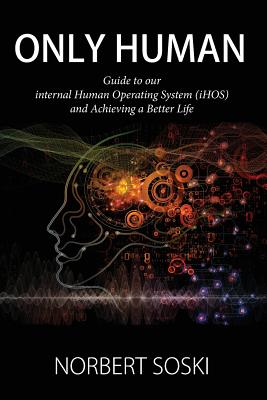 $18.00

On Our Shelves Now. Click on the title to see details.
Description
---
Only Human is a unique integration of engineering concepts with human spirituality--mind, body, and soul. Only Human reveals the driving mechanism behind our human nature - our internal Human Operating System (iHOS). Our iHOS defines the specifics of how our human nature operates. By better understanding our iHOS we open up to greater potential and opportunities to improve and better our life with:
- Improved communications
- Stronger relationships
- Better success and career
- Reduced chaos in life
- Deeper peace and happiness
Not understanding our human nature is our greatest obstacle to change and growth. Only through the in-depth understanding of how we--as human beings--operate, can we create the needed growth in our life. Join along and
discover the secret to our human nature--our iHOS.